Chairman Li Weiming of Shandong Light Industry Association came to the company for research
---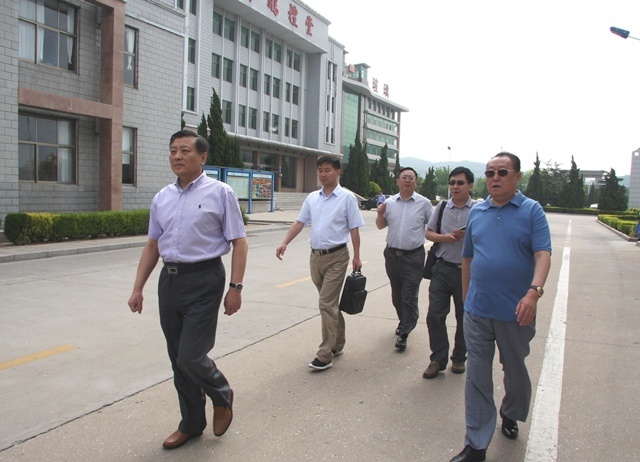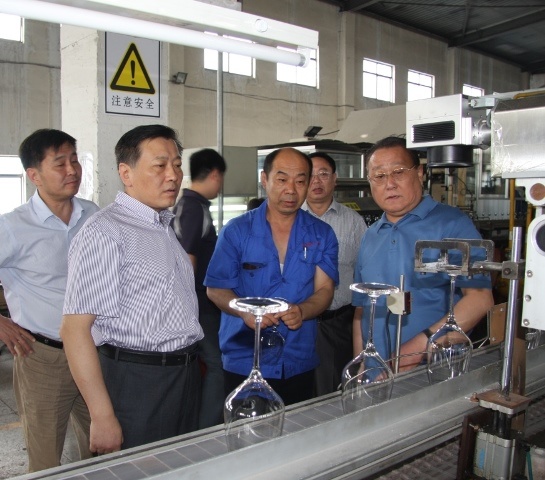 In accordance with the arrangement and deployment of "Shandong Province Light Industry "13th Five-Year Plan", on June 10, President Li Weiming of Shandong Province Light Industry Association, Researcher Tang Yi of the Planning and Development Department of Shandong Province Light Industry Association and Secretary General Wang Junguang of Shandong Province Silicate Industry Association came to the company for research, analyzing and studying the current economic operation of the enterprise in the existence of They analyzed and researched the contradictions and problems in the current economic operation of the enterprise and widely solicited the opinions and suggestions of the enterprise, which were warmly welcomed by Mr. Zhang Dehua, the chairman of the company.
  Accompanied by Mr. Zhang, Mr. Li visited the company's factory, glassware and glass bottles and jars production workshop and sample exhibition hall, and learned about the production process, product types, cost and economic benefits of the company. During the research and discussion, Chairman Zhang had a cordial conversation with President Li, briefly reported the economic operation of the company since this year, focusing on the current development of enterprises involved in environmental protection, technology, talent, enterprise information management, tax policies and other aspects of in-depth exchanges and discussions, expressed the company's determination in environmental protection standards, technological innovation, information management, talent training and other aspects of the listing as an opportunity to accelerate the key project construction, bigger and stronger enterprise confidence!
  President Li Weiming to Shandong Huapeng good development trend to give high praise to the company's future development of high hopes, and on the company's proposal to actively reflect the facts to the relevant departments to resolve the contradictions and problems faced in the development, to strive for understanding, and support from all sides, to create a good environment for the healthy and rapid development of enterprises.