Chairman Edward Zhang was awarded the honorary title of "Outstanding Entrepreneur in China's Packaging Industry
---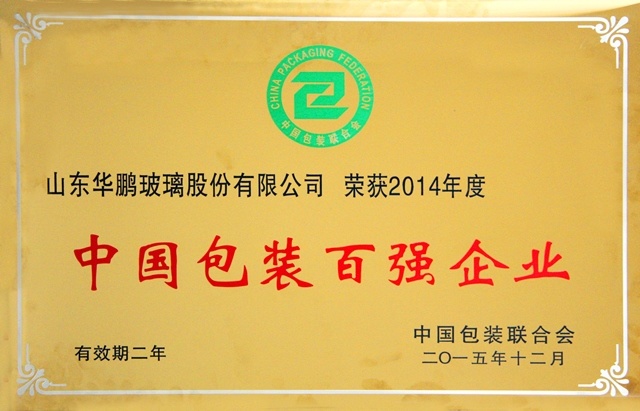 December 19-21, the industry's attention of the China Packaging Federation (CPF) 35th anniversary of the establishment of the General Assembly and the eight second Council held in Beijing, Shandong Huapeng Glass Co., Ltd. chairman Edward Zhang won the "China Packaging Industry Outstanding Entrepreneur" honorary title, Shandong Huapeng Glass Co. Ltd. also won the "China Packaging Top 100 Enterprises" award.
  "As the director of China Packaging Federation, Shandong Huapeng will take this award as a motivation to go further and create more environmental friendly, safe, high quality and high grade glass packaging container products to better serve our customers and consumers.
  Founded in 1980, China Packaging Federation (CPF) is the first industry association of Chinese industry, after thirty-five years of development, today has entered a new era, to promote the revitalization and development of China's packaging industry has played an active role. With an eye on the future, the China Packaging Federation will grasp the opportunity, be confident, adapt to the new normal of reform, adhere to the construction work of the five platforms, promote the process of informationization and intelligence in the packaging industry, and will seize the source of design, follow the market, enhance the added value of products, create a new engine, and further promote the development of China from a large packaging country to a strong packaging country.